5 Factors To Consider For Short Term Access Equipment Hire
There are a number of reasons why short term access equipment hire could be the ideal solution – perhaps your usual machine has broken down and you need a temporary replacement, perhaps you've got a lot of work on at the moment and need some extra hands getting it all completed to schedule. If you're not sure whether hire is for you, consider these factors: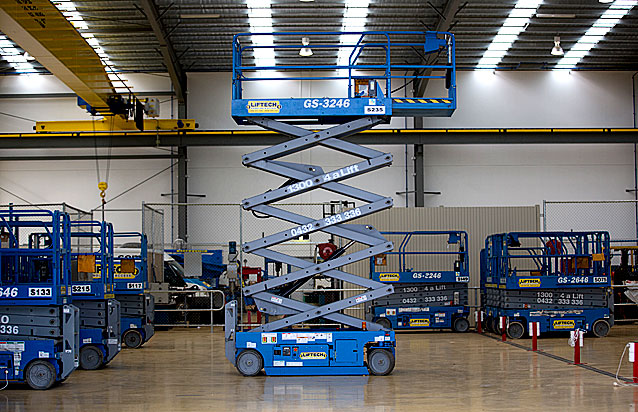 Current Financial Situation
This seems like the most obvious factor to consider, but it's something that many people fail to think about beyond their immediate needs. How much capital do you have available to you at the moment? Can you afford to hire for longer than a few weeks if it turns out that your business is still flat out? Would buying be a better option given the circumstances?
Cost of Ownership vs Cost of Hire
It's important to estimate the costs of ownership versus the costs of hiring the equipment. With ownership, you have to factor in maintenance and operating costs, insurance and other relevant fees. Hiring is generally an inclusive cost, but you may need to factor in transport. Fuel is a cost that you will have to eat with both ownership and hiring.
Length of Project
Determine the exact reason behind your need for access equipment – if you're replacing a broken down machine or know the project is only a short one, short term hire should meet your needs just fine. If there's a chance the job could go on or that more projects could continue to pile up, long term hire or purchase could be a better solution.
Equipment Availability & Usage
One of the biggest advantages of hiring equipment is that you won't have to store it when you no longer require it or worry about maintenance costs, as these are looked after by the hire company.
Fleet Management
Managing your equipment is something else that you need to consider. If you don't have the skills or the time, hiring could be a great solution – as the company will take care of insurance, maintenance, and so on for you. You'll always know where the machine is, who's running it and be able to schedule jobs accordingly.
At the end of the day, it's important to understand that there are pros and cons to access equipment hire and purchase. Just remember that hire has a lower initial investment and all maintenance, insurance, etc is handled for you. By taking the time to consider all of the facts in regards to your own situation, you will be able to make an informed decision that best meets your needs.