What to Look Out for When you Hire Used Access Equipment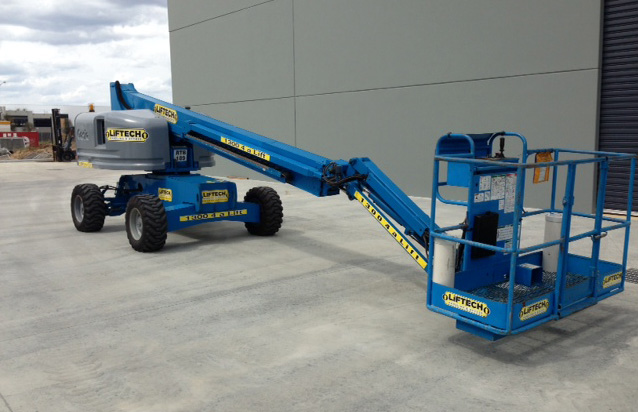 When running any project – big or small – you rely on a number of things to ensure it is completed in a timely and satisfactorily manner. This can include a number of things, from the materials used to the team members involved, as well as the equipment you have on site. However, investing in access machinery can be an expensive endeavour, and not all businesses are in a position to absorb not only the purchase costs, but the ongoing running expenses.
Whether you're a new company, you're looking to expand your fleet, or you simply need a short-term solution whilst your own machinery is out of action, an excellent solution is to hire used access equipment. If this sounds like something your business may be interested in, we've prepared this guide, so you know exactly what to look out for.
Conduct a visual inspection
The first thing you should do when hiring any equipment is to conduct a very thorough visual inspection. This way you can be more confident it will not break down during use. We recommend looking over the body for any signs of welding repairs, oil leaks and obvious wear and tear. Regardless of who may be at fault, avoiding the situation by not hiring compromised access equipment is a far better solution.
Ensure the equipment is suited to your needs
This is another important step that shouldn't be overlooked – and though it sounds obvious, can save you a lot of hassle, time and money! Different machinery is suited to different uses, both in terms of the spaces they can reach into, and the areas they can be used. Triple check that it can carry the number of people that you require and is high enough that you can complete your task at hand.
If you're using the equipment indoors, be sure to choose an electric model, as this will reduce the toxic petrol fumes. For outdoor use, make sure you choose a machine with tyres that have extra traction, as they can be exposed to uneven terrain.
Hire from a company that includes services and repairs
Lastly, to ensure you are protected when hiring access equipment, be sure the company you hire from includes complete servicing and repairs – so you won't be out of pocket if anything should occur. They should also offer replacement machinery whilst the equipment you have hired is being worked on, allowing you to continue with your project without unnecessary delays.
As you can see, once you know what you're looking for, making the decision to hire used access equipment can be one of the best options available. By following the above suggestions, you can be confident you're investing in machinery that is suited to your needs and budget, both now and into the future.
If you're considering hiring access equipment, call Liftech today! We're constantly expanding our fleet to suit our customers' needs, and have everything from forklifts and scissors to knuckle booms. Call today on 1300 425 438.