Essential Tips For Running A Forklift Carefully
Although forklifts are incredibly useful pieces of equipment, they can be dangerous if used incorrectly or by those without proper training. Care must be exercised at all times around a forklift, as it will help to avoid accidents and serious injuries. We've outlined some essential tips in the list below: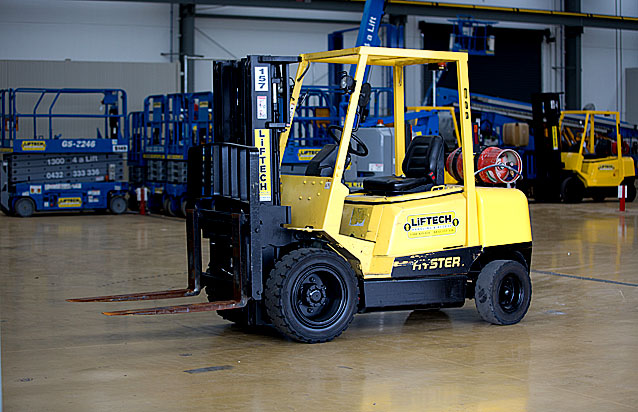 General Precautions
Before each shift, carefully examine the forklift. Avoid operating any that require maintenance or repair and inform your supervisor of any identified issues, problems or concerns.

Never leave equipment in operation unattended. In actual fact, leaving the keys in the ignition is illegal, a safety hazard and can have dire consequences should an accident occur.

Operators must follow designated roadways at the worksite and must adhere to all worksite rules and regulations. This can differ between worksites, so you must become familiar with them.
Safe & Smooth Operation
Forklift operators must have received thorough training and certification before being trusted with their operation. If you are an employer, ensure that all workers are properly licensed.

Be alert and attentive to your surroundings at all times – avoid hazards on the floor, alert others to your presence (with the horn), and keep a safe distance from people and other vehicles.

Stick to an appropriate dress code, which includes mandatory safety gear (hi-visibility jacket, sturdy footwear and a hard hat) and tight clothing that cannot become caught.
Elimination of Dangers
When driving, always keep an eye out for people and vehicles around you, particularly workers who may be on foot. If you are not sure whether there is a person nearby, the horn is a great tool.

Avoid fast movements. You should always drive, stop, turn, lift and lower the forks slowly and as smooth as possible. Sudden turns can put the whole forklift off balance.

No one should ever be permitted to stand or walk beneath or on top of the forks, regardless of whether they're emptied or loaded. This is just a good habit to get into whilst working.
Avoiding Hazardous Loads
Place loads back by the mast, which is where they will balance and be the most stable. Never place loads at the front of the forks, as this can cause the front of the forklift to become unbalanced.

Always travel with the forks positioned as low as possible; this will ensure increased stability and protection. Never travel with the forks elevated and/or tilted forwards.

Avoid the use of decaying, warped or otherwise damaged skids and pallets. Their unpredictability makes them dangerous – the bottom of the skid or pallet could give way at any time.
We hope that the tips outlined above have given you some things to consider the next time you're using a forklift. It is essential to ensure that all workers are properly trained in the safe use of this equipment and that they know what to do should an incident occur, as this will help to lessen the likelihood of accidents.